Average Salary in India | payscale | Salary
Average Salary in India 2021: An average person working in India typically earns around - 32,200 Rs INR per month.
Salaries range from Rs 9,100 INR (lowest average) to Rs 149,000 INR (highest average). actual maximum salaryis higher).This is the average monthly salary including housing, transport, and other perks benefits.
Salaries vary drastically between different careers. India's economy also plays a major role in salary.
To know the Salary of a particular job, see below for salaries for specific job titles.
Average salary in India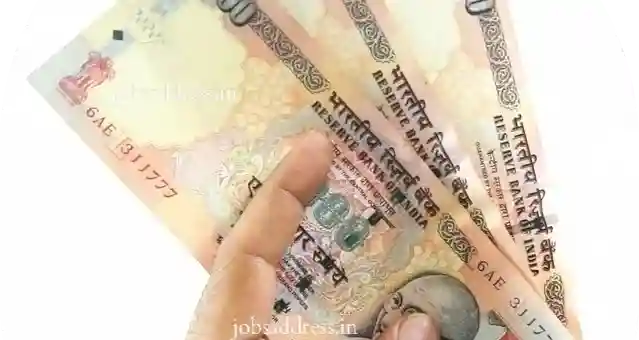 Average salary in India
What is a good salary in india
How much money does a person working in India make? It is very important for your career so you have to know about the average salary for a particular job in the country you are living in.
what is a good salary in india Salaries could differ from city to city and also differ from urban and rural areas.
Later we also compare both of them to see how we are lagging behind the rest of the world.
So read this article because it will help you in choosing the right career, you can also read these tips to Choose the Right Career for you.
Now we need to break it down for different jobs.
Average payscale for popular jobs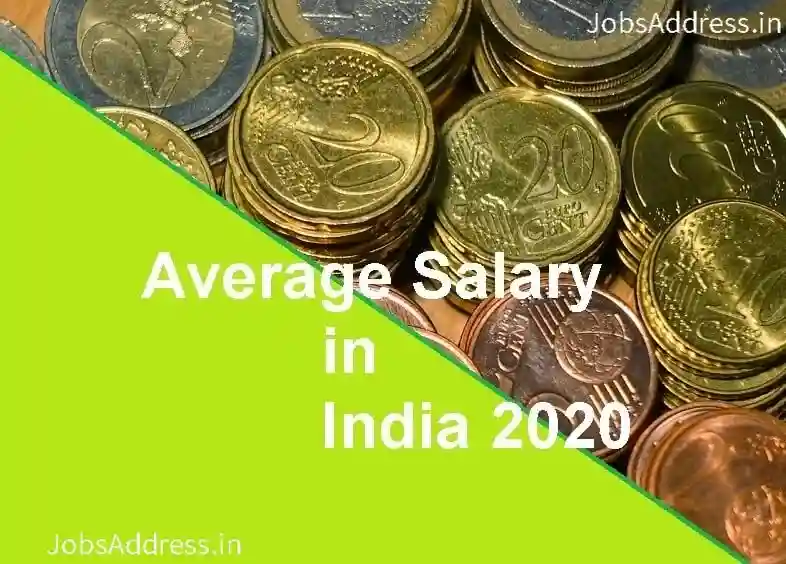 Average payscale for popular jobs
| | |
| --- | --- |
| Salary in Accounting and Finance | / Month |
| Accountant | 19,500 INR |
| Accounting Assistant | 15,200 INR |
| Accounting Manager | 45,000 INR |
| Bookkeeper | 13,600 INR |
| Chartered Accountant | 30,500 INR |
| Corporate Treasurer | 45,800 INR |
| Financial Analyst | 48,200 INR |
| Financial Manager | 64,700 INR |
| Internal Auditor | 30,400 INR |
| Salary in Administration - Reception - Secretarial | |
| Administrative Assistant | 15,500 INR |
| Office Manager | 28,200 INR |
| Receptionist | 15,800 INR |
| Secretary | 16,300 INR |
| Salary in Advertising - Graphic Design - Events | |
| Art Director | 35,600 INR |
| Creative Director | 34,400 INR |
| Graphic Designer | 25,000 INR |
| Photographer | 16,900 INR |
| Salary in Airlines - Aviation - Aerospace - Defense | |
| Aerospace Engineer | 42,500 INR |
| Air Traffic Controller | 35,400 INR |
| Flight Attendant | 22,800 INR |
| Pilot | 58,200 INR |
| Salary in Architecture | |
| Architect | 40,000 INR |
| CAD Drafter | 16,500 INR |
| Salary in Automotive | |
| Mechanic | 12,000 INR |
| Service Advisor | 25,400 INR |
| Salary in Banking | |
| Bank Branch Manager | 56,600 INR |
| Teller | 16,400 INR |
| Salary in Bilingual | |
| Teacher | 26,200 INR |
| Translator | 29,600 INR |
| Salary in Business Planning | |
| Business Analyst | 42,800 INR |
| Business Development Manager | 50,000 INR |
| Project Manager | 44,800 INR |
| Salary in Child Care | |
| Nanny | 15,000 INR |
| Nursery Teacher | 12,500 INR |
| Salary in Construction / Building | |
| Civil Engineer | 32,500 INR |
| Construction Project Manager | 54,500 INR |
| Health and Safety Officer | 16,000 INR |
| Salary in Customer Service and Call Center | |
| Call Center Representative | 14,200 INR |
| Customer Service Manager | 43,800 INR |
| Customer Service Representative | 12,900 INR |
| Salary in Engineering | |
| Civil Engineer | 30,000 INR |
| Electrical Engineer | 30,900 INR |
| Engineer | 30,500 INR |
| Mechanical Engineer | 30,200 INR |
| Salary in Executive and Management | |
| Chief Executive Officer | 75,800 INR |
| Chief Financial Officer | 70,600 INR |
| General Manager | 60,500 INR |
| Project Manager | 38,600 INR |
| Salary in Food - Hospitality - Tourism - Catering | |
| Chef | 20,500 INR |
| Executive Chef | 25,000 INR |
| Hotel Manager | 58,000 INR |
| Receptionist | 12,900 INR |
| Travel Agent | 21,000 INR |
| Waiter / Waitress | 10,900 INR |
| Salary in Health and Medical | |
| Dentist | 76,000 INR |
| Dietitian | 62,000 INR |
| Laboratory Technician | 24,800 INR |
| Nurse | 25,400 INR |
| Salary in Human Resources | |
| Human Resources Manager | 46,500 INR |
| Human Resources Officer | 20,000 INR |
| Average salary of software engineer in india | |
| Computer Technician | 24,500 INR |
| Database Administrator | 35,000 INR |
| Developer / Programmer | 40,500 INR |
| Information Technology Manager | 55,200 INR |
| Network Engineer | 28,400 INR |
| Salary in Law Enforcement - Security - Fire | |
| Police Officer | 19,500 INR |
| Salary in Legal | |
| Attorney | 62,000 INR |
| Legal Assistant | 17,000 INR |
| Salary in Media - Broadcasting - Arts - Entertainment | |
| Journalist | 36,000 INR |
| Salary in Pharmaceutical and Biotechnology | |
| Biomedical Engineer | 27,900 INR |
| Pharmacist | 41,000 INR |
| Salary in Sales Retail and Wholesale | |
| Cashier | 12,500 INR |
| Sales Manager | 54,700 INR |
| Sales Representative | 20,800 INR |
| Salary in Teaching - Education | |
| Elementary School Teacher | 22,400 INR |
| Secondary School Teacher | 26,800 INR |
Average salary
bookkeeper
four figure in inr
and average salary of software engineer in india
average ccna salary